Cuatro casos de etimología poética en Heródoto: Los nomina loquentia de Bato, Crío, Demarato y Cípselo
Resumen
Este estudio intentará demostrar cómo, a lo largo de las Historias de Heródoto, los nombres propios tienen una función narrativa importante y constituyen no sólo un recurso prominente del arte literario del autor, sino también de su método de concatenación y ordenamiento de la información. Los significados de los nombres funcionan como microrrelatos paralelos al relato en que se insertan y contribuyen a estructurar algunos elementos de la configuración histórica de la narración. Después de algunas reflexiones sobre los inicios de la filología en las Historias y sobre cómo los juegos etimológicos constituyen una prolongación y un complemento de la vocación filológica del historiador, se presentarán cuatro casos de nomina loquentia en los que los nombres funcionan como cápsulas de significación que articulan literariamente ciertos episodios de la narrativa histórica y ayudan a jerarquizar e interpretar las distintas versiones
de los acontecimientos. 
Palabras clave
Heródoto; Historias; etimología poética; nomina loquentia; microrrelato onomástico
Referencias
Fuentes antiguas
Anthologia Graeca, Band IV: Buch XII-XVI. Griechish-Deutsch, ed. Hermann Beckby, Münich, Heimeran, 1968.
Cicero's Topica, Intr., Transl. and Comm. Tobias Reinhardt, Oxford, Oxford University Press, 2003.
Erodoto, Le Storie. Libro V. La Rivolta della Ionia, ed. Giuseppe Nenci, Florencia, Fondazione Lorenzo Valla, 1994.
Fragmenta Poetarum Comoediae Antiquae, t. II.1, ed. August Meineke, Berlin, Walter de Gruyter, 1839.
Hérodote, Histoires. Livre V, Phillipe-Ernest Legrand, Paris, Les Belles Lettres, 1946.
Hérodote, Histoires. Livre VII, Paris, Les Belles Lettres, 1951.
Hérodote, Histoires Livre IV, Paris, Les Belles Lettres, 1960.
Heródoto, Historia. Libros V-VI, trad. Carlos Schrader, Madrid, Gredos, 1981.
Hesiod, Theogony, ed. Martin L. West, Oxford, Clarendon Press, 1966.
Hesychii Alexandrini Lexicon, vols. 1-2, ed. Kurt Latte, Copenhagen, Munksgaard, 1966.
Pindari Carmina cum fragmentis, 5th ed., ed. Herwig Maehler (post B. Snell), Leipzig, Teubner, 1971.
Quintilian, Institutio Oratoria: Books I-III, ed. Harold E. Butler, Cambridge/London, Harvard University Press, 1920.
Scholia in Theocritum vetera, ed. Carl Wendel, Stuttgart, Teubner, 1966.
Thesaurus Linguae Graecae. A Digital Library of Greek Literature, http://stephanus.tlg.uci.edu/ (27/02/2020).
Fuentes modernas
Antonelli, Luca, "Cadmo ed Eracle al cospetto di Apollo. Echi di propaganda intorno a Delfi arcaica", Hesperìa 4. Studi sulla grecità di occidente, ed. Lorenzo Braccesi, Roma, "L'Herma" di Bretschneider, 1994, pp. 13-48.
Asheri, David, Alan Lloyd and Aldo Corcella, A Commentary on Herodotus Books I-IV, Oxford, Oxford University Press, 2007.
Barthes, Roland, "Proust et les noms", en Le degré zéro de l'écriture. Suivi des Nouveaux essais critiques, Paris, Seuil, 1972, pp. 118-130.
Berruecos Frank, Bernardo & Stefania Giombini (eds.), Alberto Bernabé Pajares et al. Parmenide: tra lingüística, letteratura e filosofía, Baden, Academia Verlag, 2019.
Boedeker, Deborah, "The two Faces of Demaratus", Arethusa, 20, 1987, pp. 185-201.
Boer, Willem Den, "The Delphic oracle concerning Cypselus", Mnemosyne, 10, 1957, p. 339.
Calame, Claude, Le récit en Grèce ancienne, Paris, Belin, 2000.
Campos Daroca, Javier, Experiencias del lenguaje en las "Historias de Heródoto", Almería, Instituto de Estudios Almerienses, 1992.
Carrington, A. G., "Ram, Tortoise and Lyre in Greek Epigram", Mnemosyne, 14/1, 1961, p. 22.
Chantraine, Pierre, Dictionnaire étymologique de la langue grecque: histoire des mots, Paris, Klincksieck, 1980.
Crahay, Roland, La Littérature Oraculaire chez Hérodote, Paris, Les Belles Lettres, 1956.
Delcourt, Marie, Stérilités Mystérieuses et Naissances Maléfiques dans l'Antiquité Classique, Paris, Les Belles Lettres, 1986.
Dewald, Carolyn, "Humour and Danger in Herodotus", en Carolyn Dewald and John Marincola (eds.), The Cambridge Companion to Herodotus, Cambridge, Cambridge University Press, 2006, pp. 145-164.
Diels, Hermann, "Die Anfänge der Philologie bei den Griechen", Neue Jahrbuch für Philologie, 25, 1910, pp. 1-25.
Farnell, Lewis Richard, The Cults of the Greek States, vol. V, Chicago, Aegean Press, 1971.
Frisk, Hjalmar, Griechisches Etymologisches Wörterbuch, Heidelberg, Carl Winter Universitätsverlag, 1973.
Gray, Vivienne J., "Herodotus and Images of Tyrany: The Tyrants of Corinth", The American Journal of Philology, 117/3, 1996, pp. 361-389.
Hainsworth, Bryan, The Iliad: A Commentary. Volume III: Books 9-12, Cambridge, Cambridge University Press, 1993.
Hart, John, Herodotus and Greek History, London, Croom Helm, 1982.
Holwerda, Douwe, Prolegomena de comoedia. Scholia in Acharnenses, Equites, Nubes, Groningen, Bouma, 1977.
How, W. W. and J. Wells, A Commentary on Herodotus, vol. II, Oxford, Oxford University Press, 1968.
Immerwahr, Henry H., Form and Thought in Herodotus, Chapel Hill, The American Philological Association, 1966.
Jakobson, Roman, "Linguistics and Poetics", in Krystyna Pomorska and Stephen Rudy (eds.), Language in Literature, Cambridge/London, Harvard University Press, 1987, cap. 6, pp. 62-94.
Johnson, David M., "Herodotus' Storytelling Speeches: Socles (5.92) and Leotychides (6.86)", The Classical Journal, 97/1, 2001, pp. 1-26.
Lambert, Michael, "Ancient Greek and Zulu Sacrificial Ritual: A Comparative Analysis", Numen, 40/3, 1993, pp. 293-318.
Larson, Stephanie, "Kandaules' wife, Masistes' wife: Herodotus narrative strategy in suppressing Names of women", The Classical Journal, 101/3, 2006, pp. 225-244.
Lateiner, Donald, "Signifying Names and Other Ominous Accidental Utterances in Classical Historiography", Greek, Roman and Byzantine Studies, 45, 2005, pp. 35-57.
Liddel, Henry G., Robert Scott and Henry Stuart Jones, Greek-English Lexicon, Oxford, Clarendon Press, 1996.
Louden, Bruce, "Categories of Homeric Wordplay", Transactions of the American Philological Association, 125, 1995, pp. 27-46.
Masson, Olivier, "Le nom de Battos, fondateur de Cyrène, et un groupe de mots grecs apparentés", Glotta, 54, 1976, pp. 84-98.
McCartney, Eugene S., "Anthologia Palatina XIV. 30", The Classical Review, 36-37/8, 1922, p. 165.
Moles, John, " 'Saving' Greece from the 'ignominy' of Tyrany? The 'famous' and 'wonderful' speech of Socles (5.92)", in Elizabeth Irwin and Emily Greenwood (eds.), Reading Herodotus. A study of the logoi in book 5 of Herodotus' Histories, 2007, pp. 245-268.
Molyneux, John H., Simonides. A Historical Study, Wauconda, Bolchazy-Carducci Publishers, 1992.
Moreno Leoni, Álvaro, "The failure of the Aetolian deditio as a didactic cultural clash in the Histories of Polybius", Histos, 8, 2014, pp. 146-179.
Nagy, Gregory, The Best of the Achaeans. Concepts of the Hero in Archaic Greek Poetry, Baltimore, The Johns Hopkins University Press, 1979.
Oost, Stewart Irvin, "Cypselus the Bacchiad", Classical Philology, 67/1, 1972, pp. 10-30.
Peradotto, John, Man in the Middle Voice: Name and Narration in the Odyssey,Princeton, Princeton University Press, 1990.
Roux, Georges, "ΚΥΨΕΛΗ. Où avait-on caché le petit Kypsélos? (Hérodote V, 92, E)", Revue des Études Anciennes, 65/3-4, 1963, pp. 279-289.
Stuart Jones, Henry, "The Chest of Kypselos", The Journal of Hellenic Studies, 14, 1894, pp. 30-80.
Todorov, Tzvetan, "Meaning in Literature: A survey", Poetics, 1/1, 1971, pp. 8-15.
Tsitsibakou-Vasalos, Evanthia, Ancient Poetic Etymology. The Pelopids: Fathers and Sons, Stuttgart, Franz Steiner Verlag, 2007.
Vernant, Jean Pierre et Pierre Vidal-Naquet, Mythe et tragédie en Grèce ancienne, Paris, La Découverte, 1995.
Werre-De Haas, Margaretha, Aeschylus' Dictyulci. An attempt at reconstruction of a satyric drama, Leiden, Brill, 1961.
Woodbury, Leonard, "Parmenides on names", Harvard Studies in Classical Philology, 63, 1958, pp. 145-160.
DOI:
http://dx.doi.org/10.19130/iifl.nt.2020.38.2.847
Enlaces refback
No hay ningún enlace refback.
---
---
Estadística: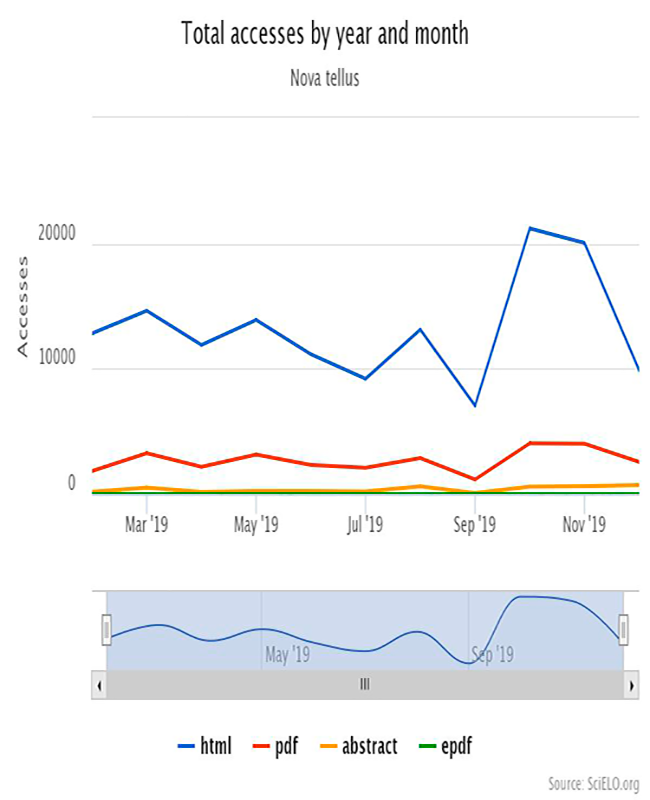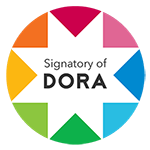 ---
NOVA TELLVS, vol. 38.2, Julio-Diciembre de 2020, es una publi­cación semestral, editada por la Universidad Nacional Autónoma de México, Ciudad Universitaria, Alcaldía Coyoacán, C. P. 04510, México, Cd. Mx., a través del Centro de Estudios Clásicos del Instituto de Investigaciones Filológicas, Circuito Mario de la Cueva s/n, Ciudad Universitaria, Alcaldía Coyoacán, C. P. 04510, México, Cd. Mx.; teléfono 56 22 74 88. URL: www.revistas-filologicas.unam.mx/nouatellus Correo: novatellus@unam.mx. Editora responsable: Dra. Carolina Olivares Chávez. Editora asociada: Dra. Giuditta Cavalletti. Certificado de Reserva de De­rechos al uso Exclusivo del Título: 04-2019-081214421500-203, otorgado por el Instituto Nacional del Derecho de Autor, ISSN: 2683-1759. Responsable de la última actualización de este número: Mtro. Sergio Reyes Coria, Instituto de Investigaciones Filológicas, Circuito Mario de la Cueva s/n, Ciudad Universitaria, Alcaldía Coyoacán, C. P. 04510, México, Cd. Mx. Fecha de la última modificación: 27 de julio de 2020.
Las opiniones expresadas por los autores no necesariamente reflejan la postura del editor de la publicación ni de la UNAM. Se autoriza la reproducción total o parcial de los textos aquí publicados, siempre y cuando se cite la fuente completa y la dirección electrónica de esta publicación.
Todos los artículos de la revista se presentan en el idioma original
NOVA TELLVS está disponible en línea bajo una Licencia Creative Commons

Esta obra está bajo una Licencia Creative Commons Atribución-NoComercial 4.0
D. R. © 2019. Hecho en México. Todos los derechos reservados 2019. Esta página puede ser reproducida con fines no lucrativos, siempre y cuando no se mutile, se cite la fuente completa y su dirección electrónica. De otra forma requiere permiso previo por escrito de la institución.
Sitio web administrado por: Instituto de Investigaciones Filológicas, UNAM. Circuito Mario de la Cueva, Ciudad Universitaria, Alcaldía Coyoacán, 04510 México, Cd. Mx. Tel./Fax: (+52) (55) 5622 7347. Correo electrónico: iiflweb@unam.mx